Inbal I. Miller
Referral Associate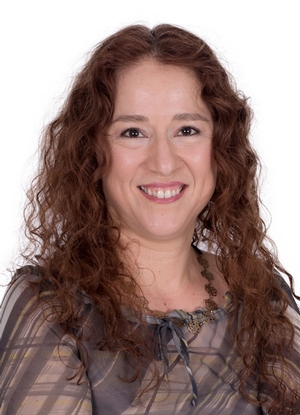 Biography
Inbal I. Miller is an enthusiastic and dedicated real estate professional and the ultimate real estate advocate for her clients. "Buying, renting or selling a home is one of the biggest, most important decisions you will ever make," reflects Inbal. "It is my pleasure and my privilege to guide my clients through the entire process and help them achieve their goals, whether it is identifying just the right home at just the right price, or selling their home profitably with favorable terms and conditions."
Inbal works tirelessly to make sure her clients' experience is smooth and seamless. She always has her clients' best interest in mind, as they are her top priority. Her deep knowledge of the local market as well as her strong communication and negotiating skills make her a valuable asset and real estate partner.
Once you meet Inbal, you instantly know that she is caring, attentive, compassionate and trustworthy. Inbal also has a special interest in design that she loves to exercise when helping her clients bring out the potential of a home.
Fluent in English and Hebrew, Inbal hails from Israel and studied at Tel Aviv University. She holds a BSC/Bachelor's degree in Economics and Statistics. Inbal studied for an MBA, specializing in finance, and completed her education as an Investment Consultant while working at Bank HaPoalim, Israel's largest bank.
Inbal ultimately chose to pursue a career in real estate since it combines her innate desire to help people with her passion for architecture and design. She has lived in NJ for over 13 years. Inbal resides in Tenafly with her husband and three children. She contributes to her hometown through her volunteer work at the HSA, and her ongoing involvement with the Israeli community. Inbal can be reached at: 201.410.0922 or via email at: Inbal@MironProperties.com