HERE IS WHAT OUR HAPPY CLIENTS ARE SAYING ABOUT US:
Alberto Ruiz
MIRON is a highly regarded brokerage, and for a good reason: they are truly the best! I strongly and enthusiastically recommend Ruthie and her team, especially Maureen Lyons-Brennan and Maricris Salazar. This spring, with Ruthie and her team's expert guidance and help, I was able to simultaneously sell my Englewood home and buy another property in another NJ county. They coordinated the sale and purchase to close within literally minutes of each other! I can't imagine having gone through this without Ruthie, Maureen, and Maricris's devotion to spending countless hours counseling and assisting me throughout this double process. Ruthie and her incredible team were accessible to me practically 24/7, treating me not just like a client but also like family. There are no words to describe how fantastic Ruth Miron-Schleider and her team have been to work with. MIRON is truly the best of the best in real estate. I give them my highest recommendation. If 10 stars were an option, I'd give them a resounding 10!
Englewood, New Jersey
Rich Allen
Ruth and her team were a pleasure to deal with from our first meeting to our closing. I enjoyed her professional and thorough approach to assessing our home value to conducting open houses, personalized showings, guidance, top notch photography and working through the acceptance of multiple bids leading to close. Would highly recommend her and team for your listing when you are ready to sell your home!
New Milford, New Jersey
DRS. MIRIAM & JOSE FISHMAN
Ruth Miron-Schleider is an extraordinary realtor and human being. She has many years of experience, is very intelligent, knows the market well, is an excellent negotiator but what sets her apart is how sensitive she is to the feelings and needs of her client. She is always available to answer questions about the process and has helped us in every step of the way. The entire MIRON Team is superb. In particular Maureen Lyons-Brennan was always available and helpful. We feel very grateful to Ruth and her team.
ENGLEWOOD, NEW JERSEY
Elana and Leslie Mendelsohn
It has been a delight in every way to work with Ruth. She is the consummate professional in handling every detail. No matter how difficult or challenging a problem may be, Ruthie finds a dignified way to reach a fair and a proper resolution. She knows how to bring both buyer and seller together and close a transaction so that everyone feels comfortable. We have had two different occasions to work with Ruth in both buying and selling a house. She is knowledgeable, pleasant, efficient, thorough and tenacious.. It would be hard to imagine how things would have been if Ruth was not involved!
Englewood, New Jersey
DR. SONIA OQUENDO
I want to thank Ruthie, Tracy, and the rest of your staff for a great job done on the sale of my property recently. As you might be aware my daughter and I have done business with Ruthie before. The reason we keep coming back is because you are really the best. I felt supported, guided, and I was kept informed at all times. I treasure the most your honesty, promptly returning my messages, and your fairness. I wish you continue success in your business.
Teaneck, New Jersey
DR. ELISHA AND BECKY DICKSTEIN
We cannot express how pleased we were to have Ruthie (and MIRON PROPERTIES) represent us in the search for our home. Throughout the experience, her professional and calm demeanor helped to navigate us through a variety of unfamiliar and challenging circumstances. She was always kind and attentive, careful to listen to our opinions and feelings and to avoid pressuring when she could sense our hesitation or uncertainty. We would enthusiastically recommend the opportunity to work with Ruthie and MIRON PROPERTIES to anyone looking for a real estate office that truly cares for their clients and that works tirelessly to ensure their comfort and happiness.
Tenafly, New Jersey
Dr. Shulamit Rochberg
I would like to take this opportunity to thank Dr. Ruth Miron and her staff, for the most excellent service in taking care of our real estate needs. My daughter and myself have been Ruth's clients for many years. Ruthie has always been caring and courteous, always available and easily accessible as well as successful in selling, purchasing, and renting our properties. We recommend Ruth and her firm wholeheartedly.
Englewood, New Jersey
Lori Lemmer
Our family had a wonderful experience with MIRON PROPERTIES, both buying and selling a home. The MIRON Team really took the time to know our families and helped us to find the best house to suit our needs. Ruthie and her entire team was patient and never rushed us in making any decisions. Their assistance was invaluable and we would highly recommend them.
Englewood, New Jersey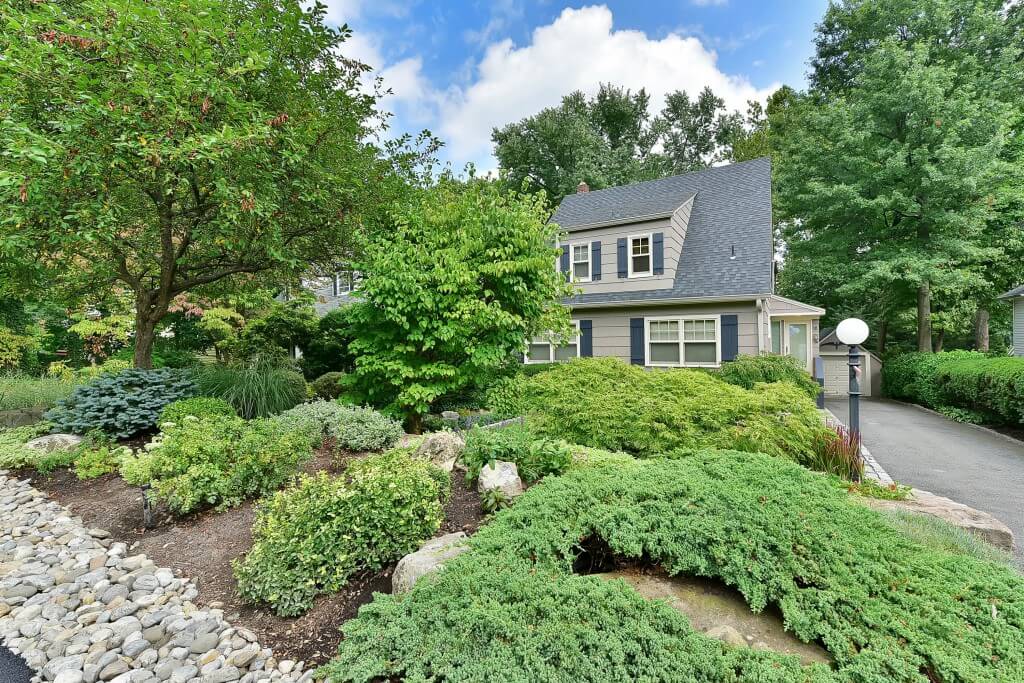 Arlene & David Sebso
We have recently had the pleasure of working with MIRON PROPERTIES. Ruthie was professional and made every possible effort to sell our house. We decided to list our home in a difficult winter season. We relocated to Florida and no longer wanted to concern ourselves with the maintenance. Needless to say, we were grateful to have selected MIRON PROPERTIES. They followed through on all they promised and even beyond what we expected. The house was not on the market very long. Within a couple of weeks, a few open houses, Internet, and many showings, our home was sold. If at any time, I can assist or be of help, please do not hesitate to call me.
Tenafly, New Jersey
Mark Dresdner
Ruth Miron-Schleider has been my agent for real estate purchases and sales for 14 years. I remain a loyal client because Ruth, Tracy, and the rest of the MIRON PROPERTIES team provide a stellar level of service and are always looking out for their clients' best interests. They treat their clients like family—providing the caring, trust, and diligence that makes each real estate deal easier, less stressful, and more successful.
Bergenfield/Teaneck, New Jersey
MARLEEN & DR. KENNETH WOLF
Ken and I want to thank you for making the entire process as stress free as it was. The confidence and trust that we had in Ruth and the MIRON Team were critical in getting us through what often is a turbulent period with serenity. We are energized to begin our lives in our new home.
Englewood, New Jersey
Paul Gordon
Having worked with Ruth Miron-Schleider on the purchase of a house in the past, I have only the highest regards for her. Ruth is honest, intelligent, knowledgeable, efficient, caring, and a very pleasant person. Ruth is an expert in her profession and an absolute pleasure to work with. Once again, I have the opportunity and am looking forward to making use of her expertise. To say that Ruth is the consummate professional is definitely an understatement.
Englewood, New Jersey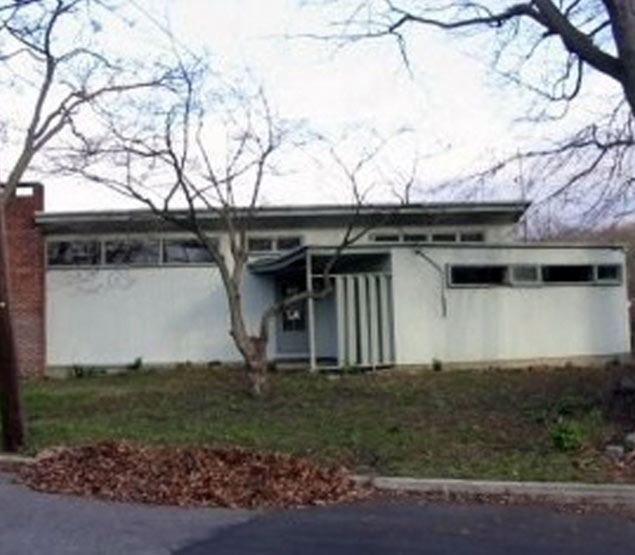 Robert J. Tucker
Ruth Miron–Schleider is charming, sensitive, aware, totally prepared and knowledgeable, but most of all, a PROFESSIONAL! She addressed and supported me throughout the sale of my house. Ruth shielded me from much that went on since she realized I was having a hard time letting go after 52 years! Ruth protected my interests with her dedication and tenacity. Ruth Miron-Schleider is a really Professional Realtor.
Englewood, New Jersey
Stephanie and David Goldstein
Working with Ruthie was truly the best experience while searching for our new home. She is sweet, kind and will hold your hand throughout the whole process, from beginning to end. It was very comforting to know she was always looking out for us and the needs of our family. We would HIGHLY recommend only working with MIRON PROPERTIES!
Englewood, New Jersey
Janice Linett, Esq.
MIRON PROPERTIES provided outstanding service across the board, from helping us prepare the house for listing through closing. As out of state executors selling our parents' Bergen County, NJ, home, we needed lots of help. Ruth and her assistant Tracy rose to the challenge by recommending excellent contractors to help stage the house, preparing a phenomenally beautiful on-line listing, repeatedly meeting repair technicians and inspectors at the house, delivering papers to city hall, and generally doing whatever was necessary to get the house sold. A+ all around!
Westwood, New Jersey
Dr. Arthur Gross & Dr. Nofit Weiss
We cannot recommend Ruth highly enough. From start to finish she served us with incredible enthusiasm and expertise. Her knowledge of the local market and her ability to utilize that knowledge found us our home. Her resourcefulness and availability (she took our calls via satellite phone even on vacation!) ensured that we got the house. There is no one we would trust more when buying or selling a home.
Tenafly, New Jersey
Andrea and Michael Ferber
Ruth sold us our house last summer. It was a pleasure to work with her. She is very professional. Always provided us with an accurate picture of what's on the market. She knows what her customers like. She had a good feel for what to show us without wasting our time.
Teaneck, New Jersey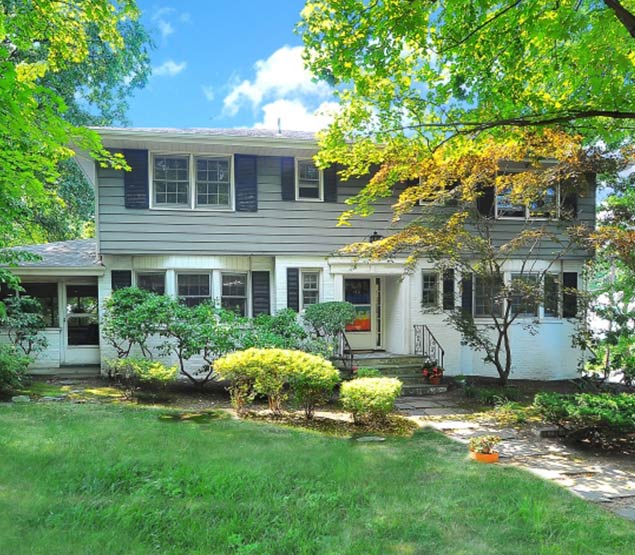 Beth & Nat Lipschitz
MIRON PROPERTIES made the house purchase process as seamless and worry-free as possible for us. Ruthie is wonderful to work with – extremely knowledgeable and spent as much time as needed taking us through every step of the process. Tracy is diligent and proactive about all administrative details, and a pleasure to work with. MIRON PROPERTIES goes above and beyond in working with clients through all aspects of the home search and buying process.
Englewood, New Jersey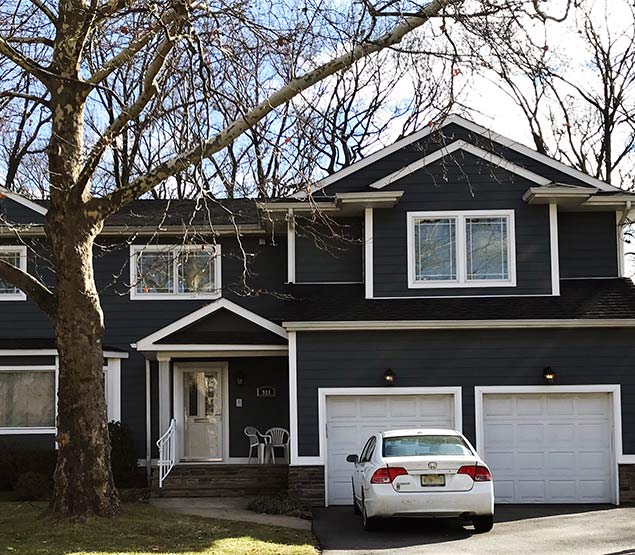 Bena and David Schwartz
Ruthie was a pleasure to work with. She truly listened to
our needs and provided us with the resources that ultimately
found us the perfect home. Ruthie is a consummate professional!
Teaneck, New Jersey
Daniel and Aimee Ciment
In our search for a home, Ruth worked tirelessly to find the home that was just right. She would go beyond the call of duty to make sure everything went smoothly. After looking for the right house for almost 2 years, we finally found the one we love! Thank you for everything!
Englewood, New Jersey
Debra Hirsch, Esq.
After two agents failed, Ruth sold our house! It was a difficult time for real estate sales, but Ruth did not give up. While we were waiting for a buyer, Ruth found us a very cooperative short-term tenant, which helped ease the financial burden of owning the house longer than we had anticipated. She is the most professional, diligent and hard-working agent I know. She gives 110% effort to any task. I highly recommend her!
Englewood, New Jersey
Dr. Deborah Kezsbom Monahan
Ruth Miron-Schleider is the most professional real estate agent we have ever encountered. Her thorough research of our needs, wants and towns we were interested in was invaluable. We took the first house she showed us and are more in love with it then ever!
Closter, New Jersey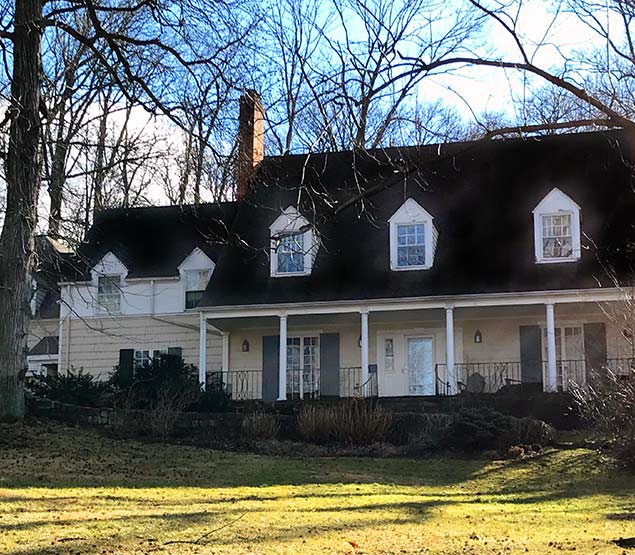 DR. LISA SZUBIN AND DR. JAY KATZMAN
Ruth Miron-Schleider worked tirelessly with us for 1½ years until we found the perfect house. She was as enthusiastic after 1½ years of hard work as she was on day #1. We would recommend her very strongly to any client.
Englewood, New Jersey
Heidi and Eric Kuperman
Ruth Schleider was an enormous help throughout our entire house buying process. She got to know us well so that she was able to show us the right houses for our family. When we found the right house, she worked hard to make sure that the sale ran smoothly. We love our house and we couldn't have done it without Ruth.
New Milford, New Jersey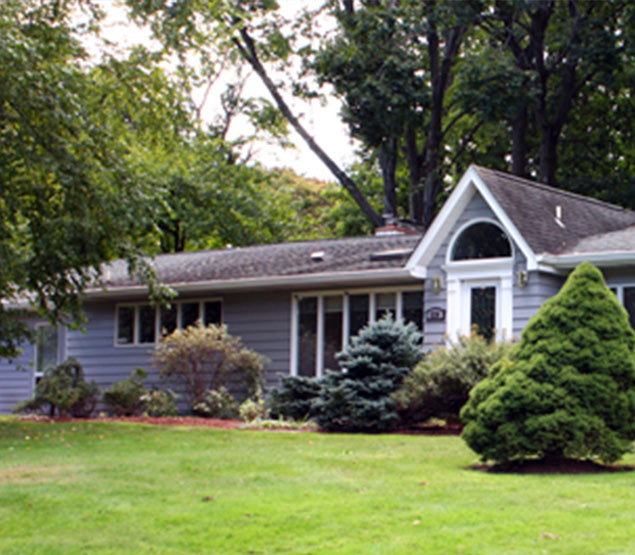 Helah Kehati & Jacob Perez
Ruthie & the MIRON PROPERTIES team brought passion and personal service to an otherwise stressful process. They were organized, patient and always accessible. They ensured that we were always well informed and truly cared about our requirements and emotional connection to the homes. We would highly recommend them to any serious home buyers.
Haworth, New Jersey
Iris Borman
I have found Ruthie and her staff to be knowledgeable, responsive, and a pleasure to work within my search for a rental apartment. I was treated just the same as if I were buying a multi-million dollar home. Ruthie found exactly what I was looking for. I have absolutely no hesitation in recommending MIRON PROPERTIES to anyone in need of a Realtor.
Cliffside Park, New Jersey
Julie Marino
Ruth was an invaluable help to me when I bought my home. She always made herself available when I needed her. She provided me with all the information and support I needed and never tried to pressure me into making any particular decision. She's extremely knowledgeable and has great judgment. Just as important, she is also a lovely person, and I have remained friends with her.
Englewood, New Jersey
Maria and Peter Tuma
We had Ruth Miron-Schleider as our Realtor last year and we could not have had anyone more knowledgeable, very professional, helpful, encouraging and super efficient person in the business! Within a matter of one week we sold our condominium in Englewood, New Jersey. We moved to Florida and Ruth took care of the remaining details that needed to be done that we could not do being away. We thank God for bringing her to our path when we needed someone reliable. Thank you Ruth, you made our life a little bit easier!
Englewood, New Jersey
Marilyn Brummel
It has been a pleasure, from the very first time we met, to know Ruth Miron-Schleider. Her warmth and charm, plus her very good advice, carried me through one of the most trying times of my life. I always felt that she gave 150% of her time and energy to do the job!
Teaneck, New Jersey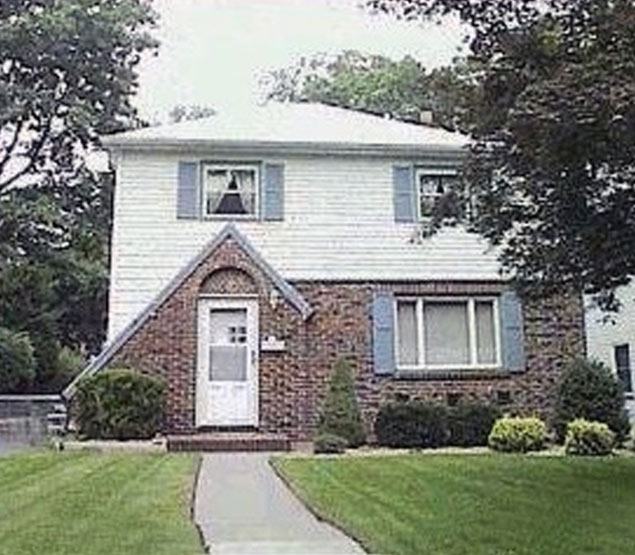 Modesto and Jennifer Penton
When we were introduced to Ruth Miron-Schleider we were in the process of purchasing our first home. Even though Ruth was involved in multi-million dollar transactions, she completely dedicated herself to us and made it her personal mission to find us a home that was perfect for us. Ruth treated us as she would her own children and would not allow us to settle for anything less than what would be acceptable for her own family. She was completely professional and guided us through every step, making sure we understood the real estate process from beginning to end. It is a privilege to call Ruth now our friend and we would recommend her to anyone who is in need of a Realtor.
Wood Ridge, New Jersey
Oded and Esther Ilan
In 2000, the real estate market was boiling. Ruth located our house at 6 AM while being out of town. She informed us and set a meeting at the house that afternoon. The next day, we put down an offer and the house was ours soon afterwards. Without Ruth's exceptional dedication, we most probably would not be living in this house today!
Englewood, New Jersey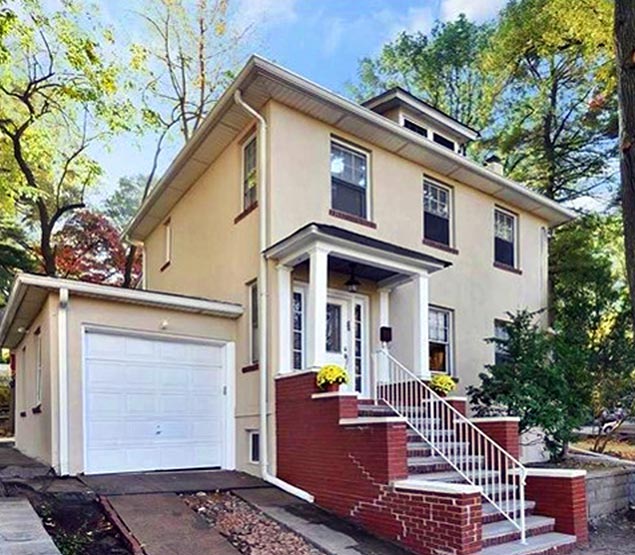 Rachel and Naphtaly Ehrenberg
Ruth and all of her staff and associates at MIRON PROPERTIES were extremely helpful in helping us purchase our first home. They were extremely patient and always found the time to answer all of our questions. They were also extremely objective at all of the showings and made us feel that the decision to buy was solely ours. We always felt like we were asking advice from family with MIRON PROPERTIES!
Teaneck, New Jersey
Richard and Michal Kleiman
It was our first time buying a home and Ruth Miron-Schleider made sure to explain all aspects of the process to us. She kept us informed and guided us every step of the way. Ruth Miron-Schleider is more than a Realtor; she becomes your friend!
Englewood, New Jersey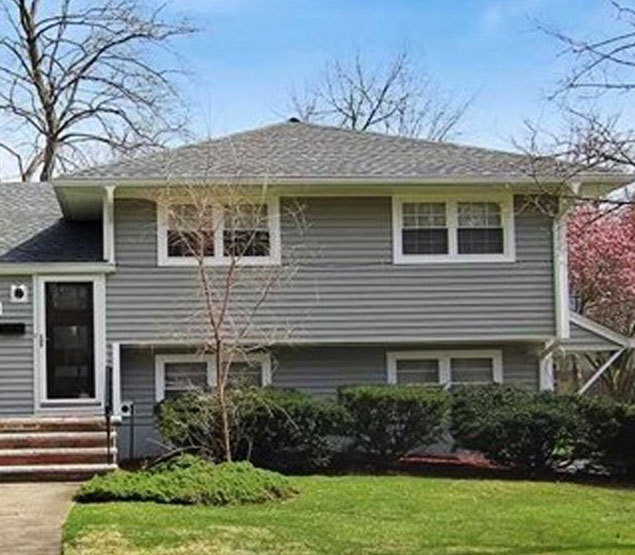 Jenna and Matt Lipton
We loved working with Ruthie as she helped us find a house for our family. She was very encouraging along the way and we appreciate all of her words of wisdom as we navigated the home buying process for the first time. Thank you for everything!
Tenafly, New Jersey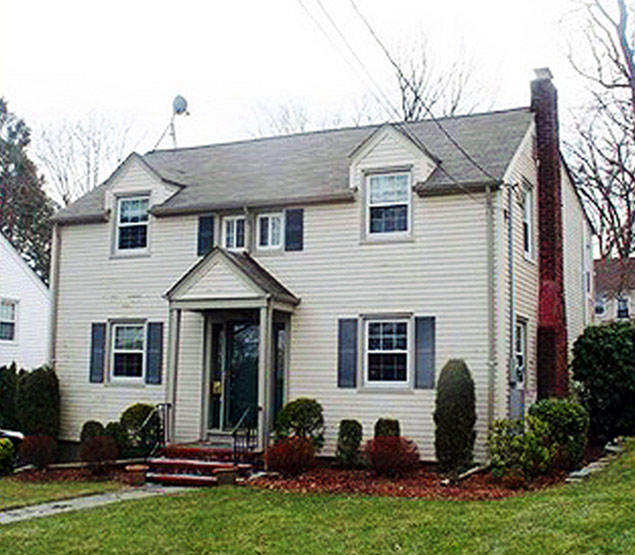 Naomi Kraus
Working with MIRON PROPERTIES was an absolute pleasure and I doubt I would have gotten my house without their invaluable assistance. Ruthie walked me through the entire process, offered guidance and support every step of the way, and went above and beyond the call on several occasions. If I was ever in the market for a house again, I'd use MIRON in a heartbeat and highly recommend them.
Teaneck, New Jersey
Amy and Jacob Vaknin
Ruth is a professional Realtor and a wonderful person. She knew what we wanted and helped us find a wonderful house to call home. Because we were first time buyers, her guidance was well appreciated. She knows the ins and outs of the business, and really looks out for her clients' best interest. We would recommend her to anyone looking to buy or sell a home!
Fair Lawn, New Jersey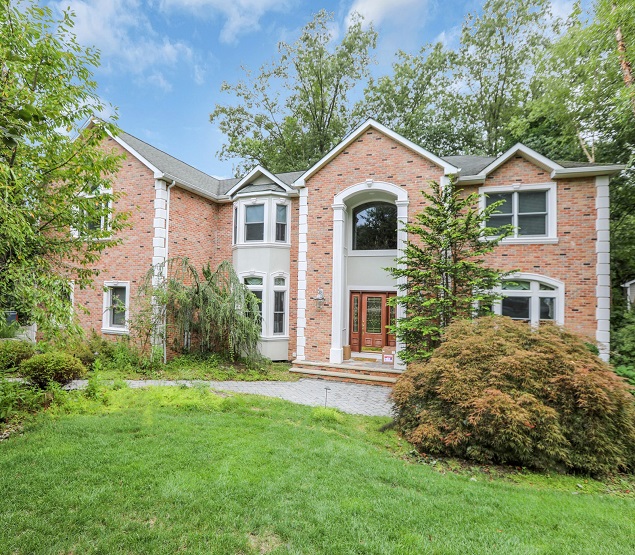 DR. RACHEL BIER
Ruthie and her associate Maureen were just wonderful. They treated us like family and helped us find the most perfect home! We initially found one home that we loved, but the stucco siding was fabricated. As a first time home buyer, I had no idea what this implied, but Ruthie walked us through every step of the way and in the end, we decided to walk away from that property. Our team is so thankful that she guided us as we would not have known about all the toxic concerns with fabricated stucco and how this could cause health problems with our little kids. We eventually found the home of our dreams in a gorgeous cul-de-sac neighborhood with more than we could have asked for. We would recommend Ruthie, the master negotiator, and her team to anyone seriously considering buying a home.
WOODCLIFF LAKE, NEW JERSEY
Matt Keegan
Ruth rented my investment property in less than a month! Her entire team was very responsive, knowledgeable, and helpful. Thank you to Ruthie, Maureen, and the entire team. The hardest working team in the business.
CLOSTER, NEW JERSEY
Dr. M. Goldfischer
Resourceful. Responsive. Ruthie and Maureen were a pleasure to work with! They know the market. They were "spot on" in anticipating and managing my expectations and those of potential buyers. The experience was far more seamless and less stressful than I expected. I highly recommend their services.
ENGLEWOOD, NEW JERSEY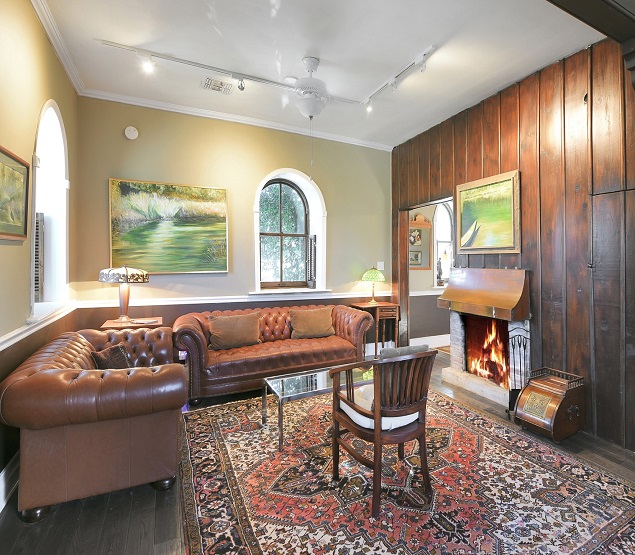 John Brancato
The experience of selling my home through MIRON PROPERTIES has been totally satisfying and an unexpected pleasure. From the first interview with Ruth Miron, who presented a realistic view of what to expect selling the house, to the closing accounting, I was impressed with the professional and  personal concern. I was led through the process with unstinting help by Maureen Brennan, who attended to the details of town regulations, house inspection requirements, and buyer's concerns with energy, knowledge, and effectiveness. The professionalism and attentiveness of the associates in the entire process was of the highest order.
Englewood, New Jersey
Frank Gunsberg
Ruth and Maureen at MIRON were exceptional! They stayed on top of every detail to make sure we had no surprises. Their professionalism was greatly appreciated in what could have been a trying experience. I strongly recommend them to anyone looking to buy or sell a home.
Englewood, New Jersey
Dr. Justin Kang
My wife and I purchased our first home with Ruthie. Ruthie's team including Maureen & Maricris are not only wonderful individuals to work with but absolute professionals with a wealth of knowledge. They have a team of experts that they work with from inspection companies to real estate attorneys. We had many hiccups during the purchase process, and Ruthie and her team were always there to help us work out the issues. We could not be happier to have gone through this process with MIRON PROPERTIES!
Englewood, New Jersey
Dr. Shanelly and Ronald Singh
Ruthie, Maureen and Maricris at MIRON, by far, have exceeded our expectations when choosing a home. I cannot not sufficiently sing their praises. Their attentiveness and feedback made the process smooth and as painless as can be! We are so pleased with our Home Sweet Home thanks to the "Triple M" team!
Montvale, New Jersey
Natalie Jay
Ruthie and her MIRON PROPERTIES Team are the only ones I would have ever considered when it came to selling my home. From day one to the closing, the professionalism and care were amazing. Maureen babysat my home like it was her own when prospective buyers came to look. They made the sales process easier than I could have ever imagined, helped with every detail and continuously checked up on me to see if I was OK. Look no further if you want to sell or buy.
Oradell, New Jersey
Sylvia Freyer, Maura and Louisa
We wholeheartedly recommend MIRON PROPERTIES and were very pleased with our decision to have Ruthie & Maureen sell our family home. The MIRON Team was professional, experienced, hard-working, as well as sensitive to our particular needs. They got the job done quickly and efficiently. They walked us through a very complicated situation and gave us fabulous results! No question that we would use them again!
Englewood, New Jersey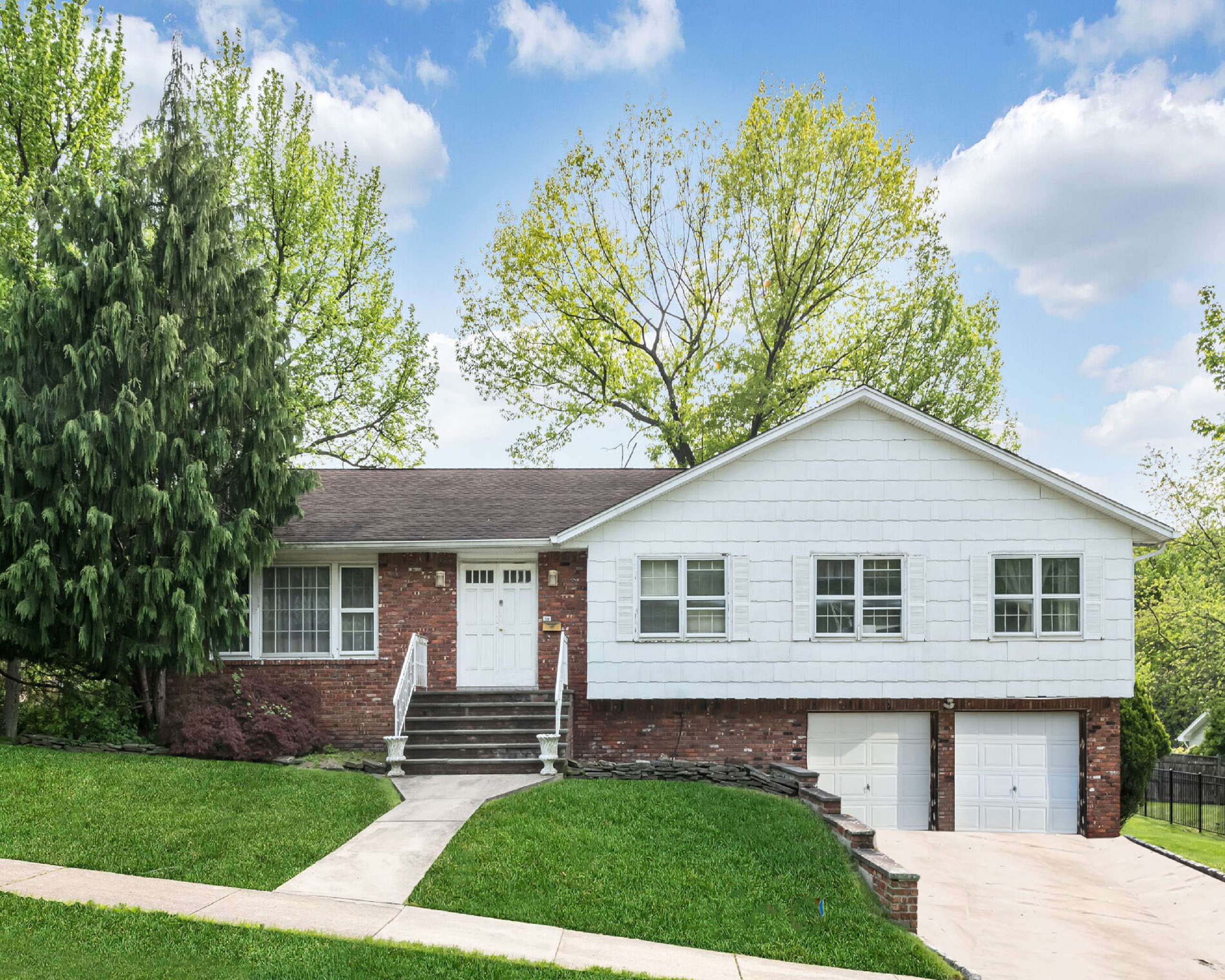 Amanda Vitta and Mustafa Ahmed
Ruth, Robin, and Maricris could not have made the sale of our home a better experience. They took the best possible care of us from our initial meeting until the closing. They set the bar high and are the best of the very best. Every single detail and step of the transaction was explicitly explained to us ahead of time, we were prepared each step of the way, and felt Ruth and her team always had our best interest in mind… while still being fair to the buyers. We highly recommend Ruth and team!
Englewood, New Jersey
Let MIRON PROPERTIES' expertise, proven track record, extraordinary service, and superior negotiating skills work for you!