Danilo Lavia
Realtor/Sales Associate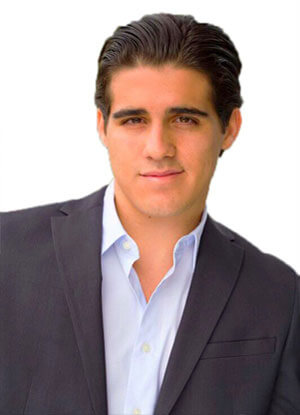 Biography
Danilo offers his real estate clients many valuable qualities, most importantly: a Jersey native's point of view, a commitment to communication and honesty, and a promise to ALWAYS be the agent who puts in the most work on their behalf.
"When I take on a client I make sure they have my full attention until the deal is complete. I communicate honestly and address their concerns quickly. I'm most proud when clients praise my responsiveness and ability to always be one step ahead. Most importantly, I appreciate the trust and confidence they place in me, which I value and work incredibly hard to maintain."
Danilo pursued a career in real estate right out of high school. Going to college in Manhattan, he wanted to take full advantage of the opportunities available to him, so he found a brokerage agency in Brooklyn where he was very successful. So much so, Danilo shortly after was asked to help run a new office in Bushwick. A year later, he was doing deals in Manhattan; his dream job in his dream city.
However having grown up in Jersey, Danilo felt ** compelled to practice and apply the skills he learned in the big city, back home. Specializing in
Northern NJ, he loves helping investors find and realize their ideal project homes. Likewise, securing homes for residential buyers is also a fun and meaningful experience. "A home is usually the most important purchase one makes in his or her life, and it's my goal to make the process fast and productive!"
Born in Buenos Aires, Argentina, Danilo came to the US at a young age. He attended Baruch College in NYC, studying International Business. Danilo still handles family rental properties in Buenos Aires, and Punta Rubia, Uruguay. Living in Bergen County, NJ for nearly 20 years has grown his appreciation of being close to it all, while still enjoying the calm of the suburbs. Plus, "I love having access to my favorite hiking and diving spots just a short drive away."
Danilo, who is fluent in both English and Spanish as well as conversational French, services Bergen and Hudson counties. He also holds a NY real estate license. Danilo can be reached at: 201.478.2363 or via email at: Danilo@MironProperties.com. For more information, visit www.MironProperties.com or call 201.266.8555.