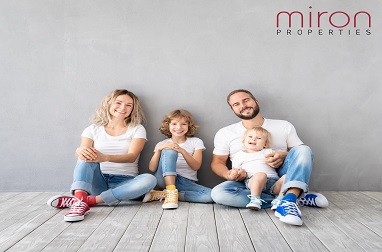 LOOKING TO RELOCATE TO BERGEN COUNTY?
YOUR MIRON RELOCATION EXPERT WILL ADVISE AND ASSIST YOU EVERY STEP OF THE WAY!
As your Relocation Specialists, we are committed to be your advocate in all aspects of your move. As the area's Real Estate experts, we will familiarize you with your new community, local real estate market, schools, recreation facilities, shopping, houses of worship to name but a few! Our knowledgeable and dedicated Team will help you move quickly, confidently, and successfully. We will oversee your entire transition and we will be there for you from start to happy finish line!
Your MIRON Area Specialist will:
Conduct a preliminary, in-depth consultation with you. We will answer all your questions about your upcoming move and provide you with pertinent local information.
Custom-tailor your home search and provide you with an extensive inventory of current listings that match your needs and wishes.
Provide you with neighborhood and tax data, school reports, transportation information, and an extensive directory of local professionals and services you may need.
Maintain, at all times, a high level of communication with you. You will receive daily updates informing you of new listings that meet your criteria.
Negotiate on your behalf and procure the best possible price and the most favorable terms and conditions for you.
Provide you with a comprehensive relocation checklist, including moving and cleaning services, utility companies, local organizations, change of address instructions, and much more!
Friendly neighborhoods, great schools, beautiful parks, and a plethora of cultural activities are just a few of the highlights you will find in Bergen County. Golf courses, both private and public, as well as tennis courts, abound. There are five major shopping malls and many quaint downtown shopping centers in most of our towns. There is so much more to this exciting area that you will discover as you explore Bergen County while searching for the home of your dreams here.
At MIRON, our dedicated, supportive and talented administrative staff will provide you with a courteous, professional and caring customer service, and will hold your hand every step of the way. Your MIRON TEAM will work enthusiastically and tirelessly on your behalf to ensure that your relocation to Bergen County is smooth, stress-free, and happy!
At MIRON, making your real estate dreams come true is our mission and our passion.
Welcome Aboard!
Congratulations on your upcoming move to beautiful Bergen County!