Sharon Kopitnikoff Greenbaum
Realtor, Sales Partner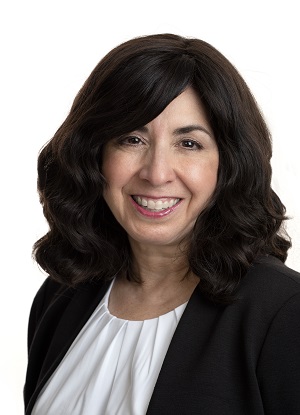 Biography
As a full-service real estate salesperson, Sharon helps buyers find their perfect match in a home, and orchestrates smooth and successful sales for property owners moving on. Having lived in Teaneck, New Jersey for most of her life, she knows the area very well and is equipped to offer exceptional knowledge and guidance to her clientele.
Buyers and sellers know instantly that Sharon loves working with people and has their best interest at heart. She comes across as her natural
self: honest, trustworthy, intelligent, capable and determined, which puts their mind at ease.
Her market territory includes most of Bergen County, particularly Teaneck, New Milford, Bergenfield, Fair Lawn, Paramus, Englewood, Tenafly and Fort Lee. In addition to holding her real estate license, Sharon is a member of the bar in both New Jersey and New York. An analytical thinker, Sharon's legal background is an asset. Like law, real estate is about client relationships
Born and raised in Teaneck, Sharon graduated from New York University and received a JD from Boston University School of Law. She has owned property in New York City, and in Teaneck for the past 26 years where she raised her three daughters. Her home is in the West Englewood section, on the same block where she grew up!
Sharon has volunteered for the parents' associations of the Moriah School in Englewood and The Frisch School in Paramus, which her children attended and where she is an alumnus. Sharon is an avid runner and a yoga practitioner. She is fluent in Hebrew,  loves to ski and is a lifelong hockey fan. Sharon can be reached at: 201.406.7040 or via email at:
Sharon@MironProperties.com.  For more information, visit www.MironProperties.com or call 201.266.8555.